gm,
For me, yesterday was a seminal day in the Dots discord.
We had a fantastic chat about art that I felt part of. Instead of feeling like an outsider. Then discord member JustARock accepted my offer to help with his marathon training irl. Got a good buzz.
Then it got better. A sign appeared.
I saw something come across the transom from ModernToss, a London outfit I got turned onto from discord member spoons. I really dig ModernToss's vibe.
###
Graham Green Sprayhead. Unique one off item. Spraypaint on board. Framed. Signed on back.
For me, this piece says Shoreditch, a street art tour that two kind and generous discord members - SmythMr and Terry Biscuits - put together. It's a day that'll live forever in my mind.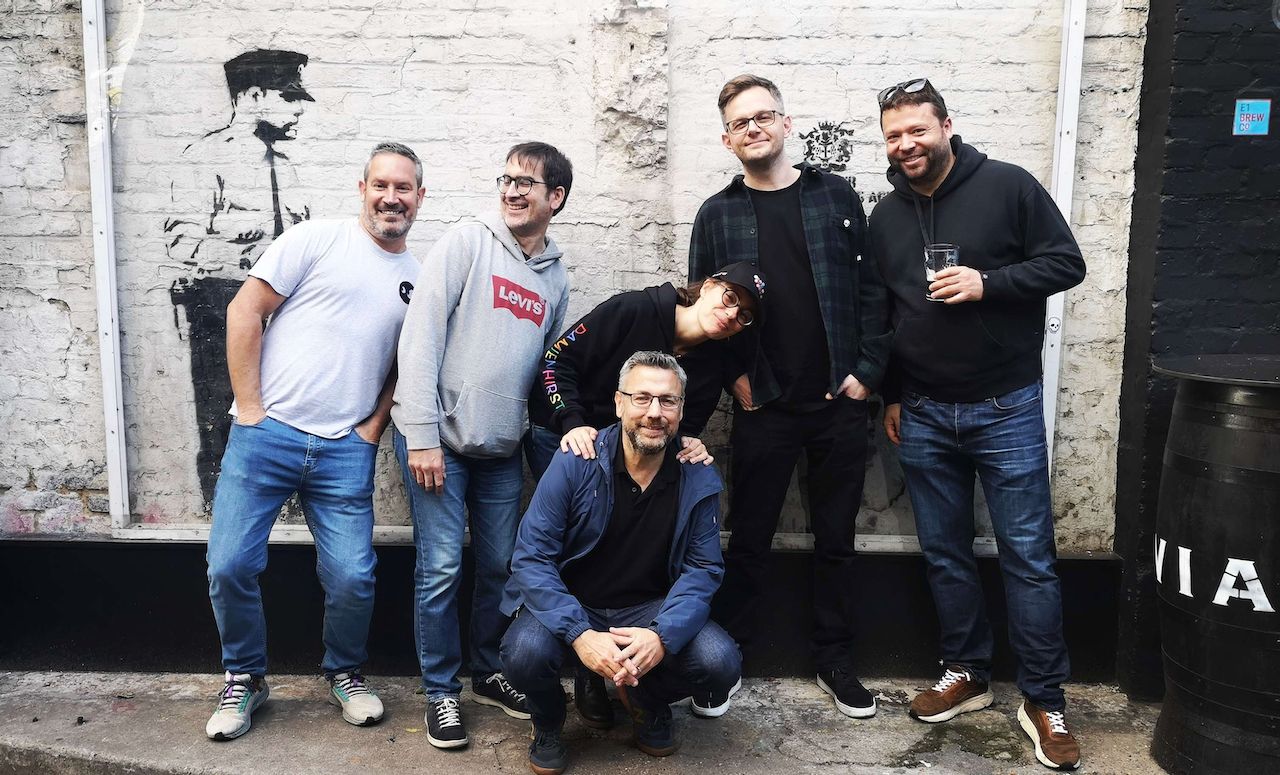 So I asked ModernToss about it. I was right about the sign.
"...straight out of Shoreditch. It's a Modern Toss version of London street art!
"It's part of a series called 'Sprayheads' by Jon Link of Modern Toss. They feature anonymous characters from the Modern Toss world. All are one offs.
"This is a new series which will feature in an exhibition in London this year. We are planning venues at the moment.
"The board is hand cut by the artist and painted with white gesso as a base for the spray paint to sit on. Gesso is something that artists use on raw canvas or board as a base for paint.
"...we can make a wooden frame for an extra charge".
London street art. Spraypaint. The Dots street art tour. Those beautiful Dots.
I got that the point of the street art tour was to go on tour for artists who aren't well known. Who use spraypaint. So I scored it.
It's great that there's a Damien Hirst and Heni, the company that hosts the discord. Had it not been for them, I wouldn't be on this trip with the Dots.
But I'm highly critical of Hirst and Heni. Lately, my feelings about them have clouded my view of what's truly happening in the Dots discord.
I've also been critical of the NFT crowd appropriating "community", a term that the Grateful Dead defined. Digital only isn't a community. Digital is just a utility of community. The point of the community is for people to get together irl - in person, at concerts, etc. To help one another.
Today is the first time I've thought the Dots discord was starting to feel like the WELL. That I could look beyond the clouds and see the bright blue sky. That there's real community being generated by its members. Queue Uncle John's Band:
It's the same story the crow told me
It's the only one he knows
Like the morning sun you come
And like the wind you go
Ain't no time to hate
Come hear uncle John's band
By the riverside
Got some things to talk about
And now I have a street art piece I can touch and feel that connects me to that wonderful day and hopefully, days to come. After all, isn't this what art is supposed to do? I think so.
It's all a really good buzz.
Onto the next show.
tty next time,