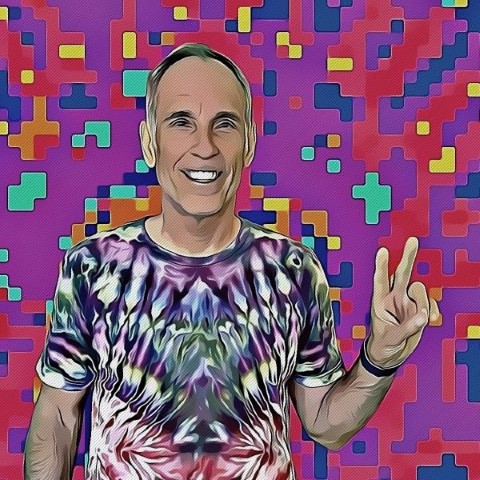 Howdy from Eagle, CO
Growing up I was a juvenile delinquent and high school dropout.
I started framing houses in the late 70's. I was great at it. But it was hard work and my back gave out.
I bounced around at odd jobs and sold drugs. I couldn't make any money selling drugs because I smoked, swallowed, snorted, shot up, or gave away all the profits.
I dated a girl who convinced me to be a waiter. I had no experience and wasn't gonna start at Denny's. So I practiced waiting tables in her living room. Got my first job waiting tables circa 1984 by lying on the application. I was a great waiter, customers said the best they'd seen. Still have nightmares of forgetting a customers' order.
Circa '87 while working as a waiter in a Chinese restaurant I discovered the Minitel while reading microfiche at the Denver Public Library. Then I read United States V. AT&T, what that meant for me. I saw today's Internet. It was love at first sight.  
BTW. For all those who think the Internet sprung from some version of Libertarian thinking: think again. Today's Internet was born from the work done by two Liberal Democrats - President Jimmy Carter and Judge Harold Greene.
My three biggest assets were desire, primo marijuana, and naivete.
So I started a restaurant information line, The Dine Line. Because I believed that touch-tone telephone information would be the beginning of what is now the Internet. I was right.
In 1991 I co-founded a service bureau (hosting service) that would host telephone information services. I did all the marketing and programming. My company hosted pay-per call apps of all kinds - sex, dating, stock tips, and psychic lines. I programmed what was at the time, the biggest sex line system known.
Pay-per call apps were the proving ground for today's Internet.
While at my first company I designed an app that was a must-have, true killer app. Throughout the 90's l designed other, must-have apps. Apps that changed things.
In 2002 I founded my 2nd company. I invented more, must-have apps that changed things.  
Circa 2005 when I heard about MySpace I couldn't believe that people would fall for it. So we coded up what was the first privacy network. But nobody cared. People were into sharing everything. I told people then, what was going to happen. That one day our elections would be decided because no one would know what to believe. They said I was crazy.
In 2013 the industry that we were selling to started to shrink. I didn't see it coming. By 2016 our app was no longer popular. I let my guys go, thought I was gonna have to get a job. That would have been a problem, I'm unemployable.
One thing I've learned in all my years is that if you just hang around long enough, create luck, then be in position for luck to happen, it will.  
In 2017 new customers started to find us. We did what they told us to, started making our app for them. Today we're really close to releasing another, must-have app.
When the pandemic hit I started learning about crypto. Now I spend a lot of time each day on it. It's definitely the future, particularly DeFi. It's a helluva story, one of the great inventions of all-time.
I started in computers in the late 80's with barely a 9th grade education. What a trip. So many stories, experiences.
What else?
I'm a recovering drug addict and alcoholic. Been clean one day at a time since 4.16.07. Ski bum. Music. Deadhead. Live in color.
This is my 2nd blog. 1st one is heyheyrenee.com
I guess we're rich. But that doesn't make us happy. Being rich isn't important.
What's important is 25+ years with my wife Renee. Our son. Our health. Familia and friends. Helping others. The trip. New puppy.
We'd walk away with nothing - but still have everything.
Knowing this is happiness.  
peace and love,
pk