Howdy,
Wen I look around at our art it all has a meaning. I'm connected to the story behind the image and the artist. For me, buying something just because it looks good is like digging the music I'm listening to all because of the beat, not reading or thinking about the lyrics. Music is the beat and the lyrics.
About a week ago I got turned onto this piece by B. Robert Moore from my friends over at 1XRun. Today I bought one.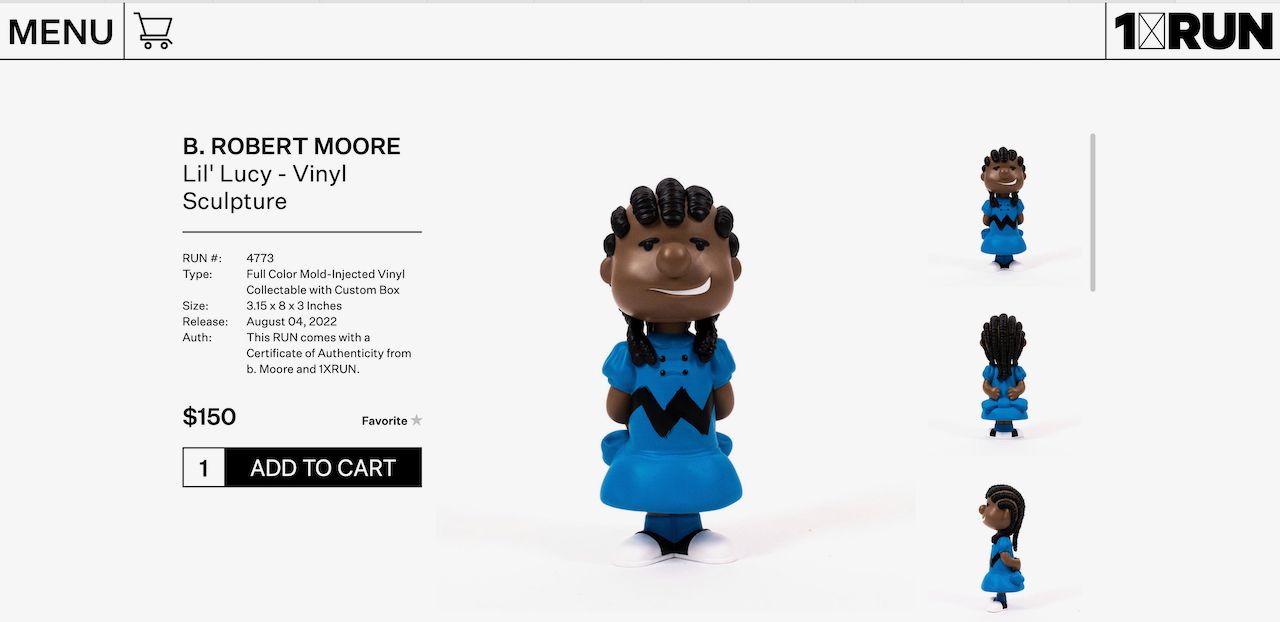 What turned me on was the story behind the piece. It caused me to lean in.
I dig that Mr. Moore has the courage to send a message with his art. That tells me somethin'. Tells me it's not just about the money. That he does what he believes in. Turns me on that Mr. Moore is transparent with his recovery. For years I used drugs and booze to cope. Been clean and sober since 4.16.07.
Consider picking up a Lil' Lucy. She's wonderful. Wen I look at her I'll think of her story and my recovery.
I'm grateful for artists such as B. Robert Moore and my friends at 1XRun for carrying the message.
tty next time,