I met djskeez "Skeez" from Light Cult Crypto Club, where she's the community manager. Since then we've become besties. I was going to write an encompassing post about her. But then I thought, why? Our relationship still has a long ways to go. tldr; is her tweeter feed, here.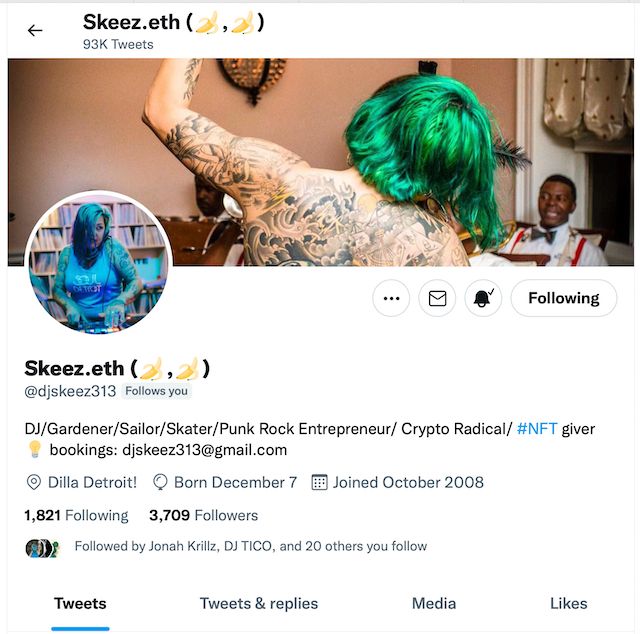 Skeez is a Meeshagun native, lives in Detroit. She has a knack of making everything around her brighter.  She has a community garden, plays roller derby, dj's, knows crypto, loves doggies, snowboarded with me in a blizzard with no goggles and didn't complain, grows Mary Jane, and now she's off to Burning Man. And this is just what comes to mind. The woman lays it down.
Today I was asking her about some songs she plays that I dig, for a playlist. Here's what we have so far:
You can listen to Skeez on Spot Lite Detroit. She's usually on each Saturday for the Saturday Sessions.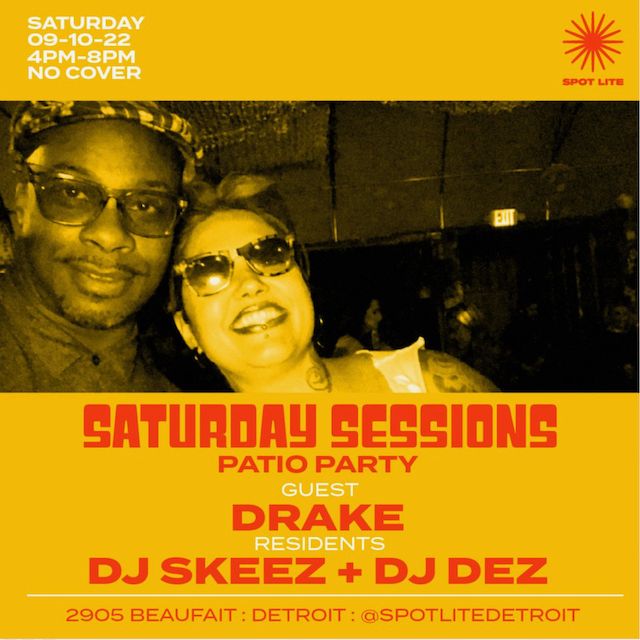 Notifications on for Skeez. Thank you Sister, for all you bring to the world.