Last week I read that Mailchimp banned crypto companies from using their platform. It turns out that Mailchimp's policies specifically prohibit crypto companies.
I've written before that I don't get why the crypto world relies so heavily on centralized services, or Twitter. This is a great example of why they shouldn't.
Instead, my recommendation is that crypto companies use Ghost. From their website:
"Ghost is a freely-released open source publishing platform which anyone can download and use to share their opinions, ideas or viewpoints without intervention, on their own website. Our technology is decentralised, independent software which does not promote, expose or assist any particular content — nor do we have any control or ability to censor, or moderate what is published."
Here's a link to creators that use Ghost, including these crypto companies:
https://vestorportal.com/?ref=ghost-explore
https://www.tradeconfident.io
https://www.thecrypto.africa/?ref=ghost-explore
And of course yours truly.
Ghost even lists Crypto as one of their categories of creators.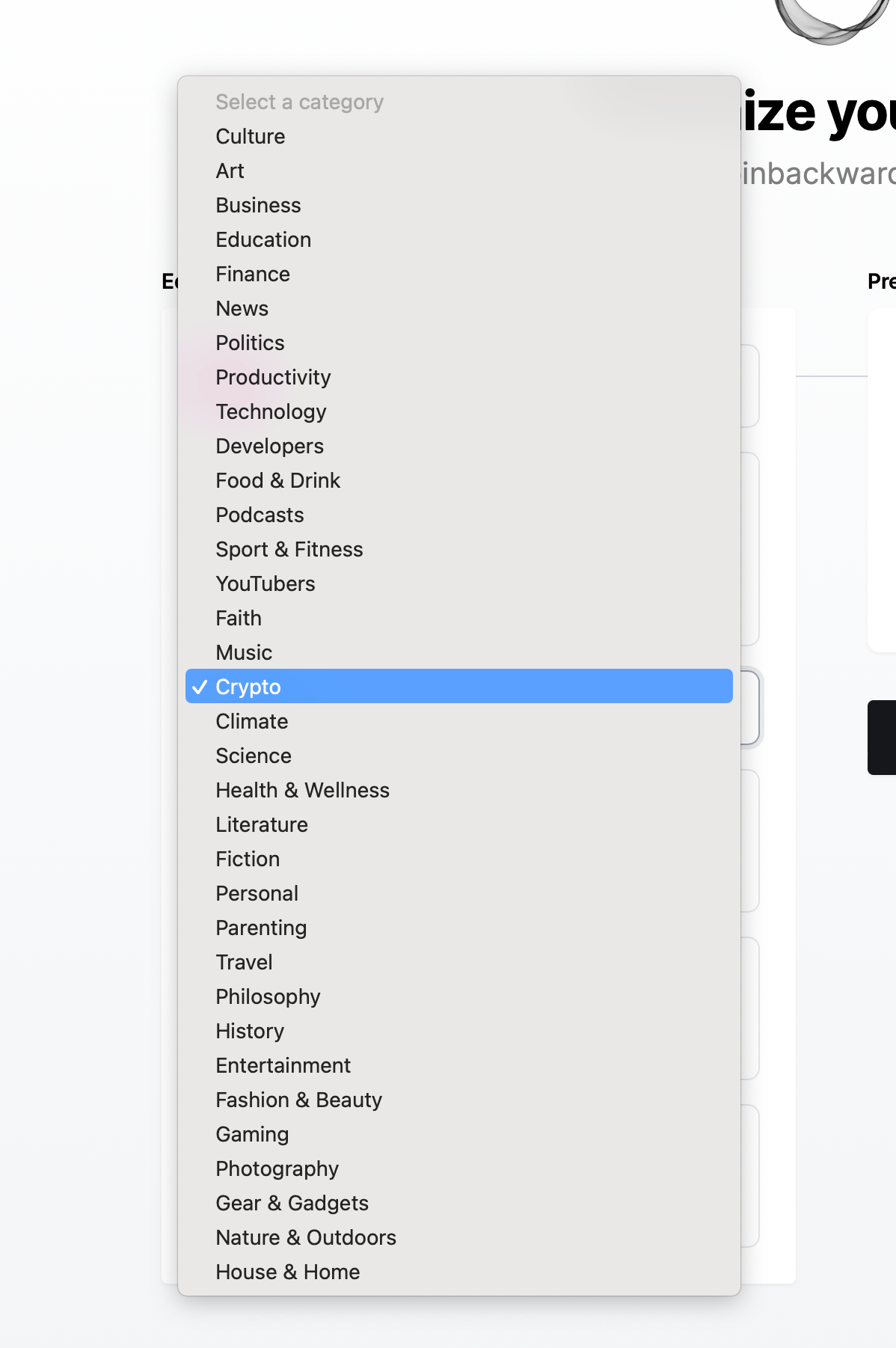 I'm a Ghost Pro customer, my blog is hosted on Ghost. Ghost's Unacceptable Use policy is here. As you can see, crypto companies do not fall within their Unacceptable Use.  
"Ghost is a powerful app for new-media creators to publish, share, and grow a business around their content. It comes with modern tools to build a website, publish content, send newsletters & offer paid subscriptions to members".
I'll add that it's way better than using Twitter or Mailchimp.
Here's to hoping the crypto community moves en masse to Ghost. I think we'd all be better off.
tty next time,