A tie-dye I ordered from SheMakesShirts came today.
The shirt came in a tie-dye package. Inside was my shirt, a handwritten thank you note, stickers, candy, and care instructions.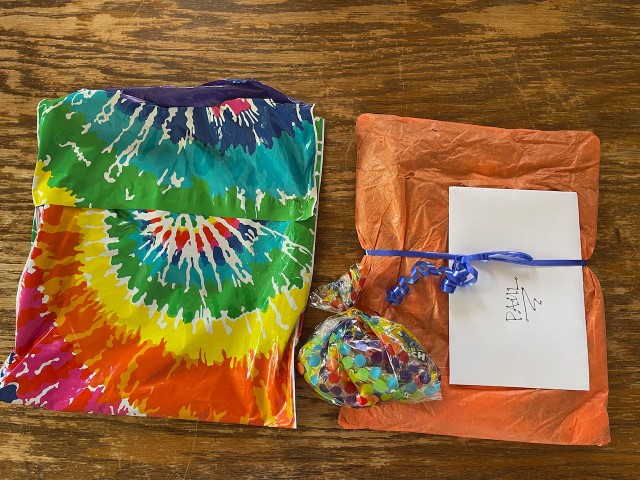 I love the shirt. My fist V-neck tie-dye. Great for when it's really hot, which is more and more these days. But I digress.
Tie-dye shirts are everywhere, right? Right. SheMakesShirts gets that. They get what helps separate them from the rest is everything else they do - their story, the care they put into making each shirt. What you see here.
I love that they have a phone number. Millions of others love that too - not just us Boomers.
With one order, SheMakesShirts connected with me. They made me feel that my shirt was made next door, by neighbors.
Guess who I'm gonna look up, when I want another tie-dye?
Who does this? Almost nobody. It's rare to find a business that does what they do. Because entrepreneurs think it doesn't matter, they can't afford to, or because most of them don't have a plan that extends beyond "make a bunch of fucking money ASAP". They're wrong. She's right.
SheMakesShirts is a great business in a world filled with shitty, pretend businesses. Do what they do, yours will be a great business too.